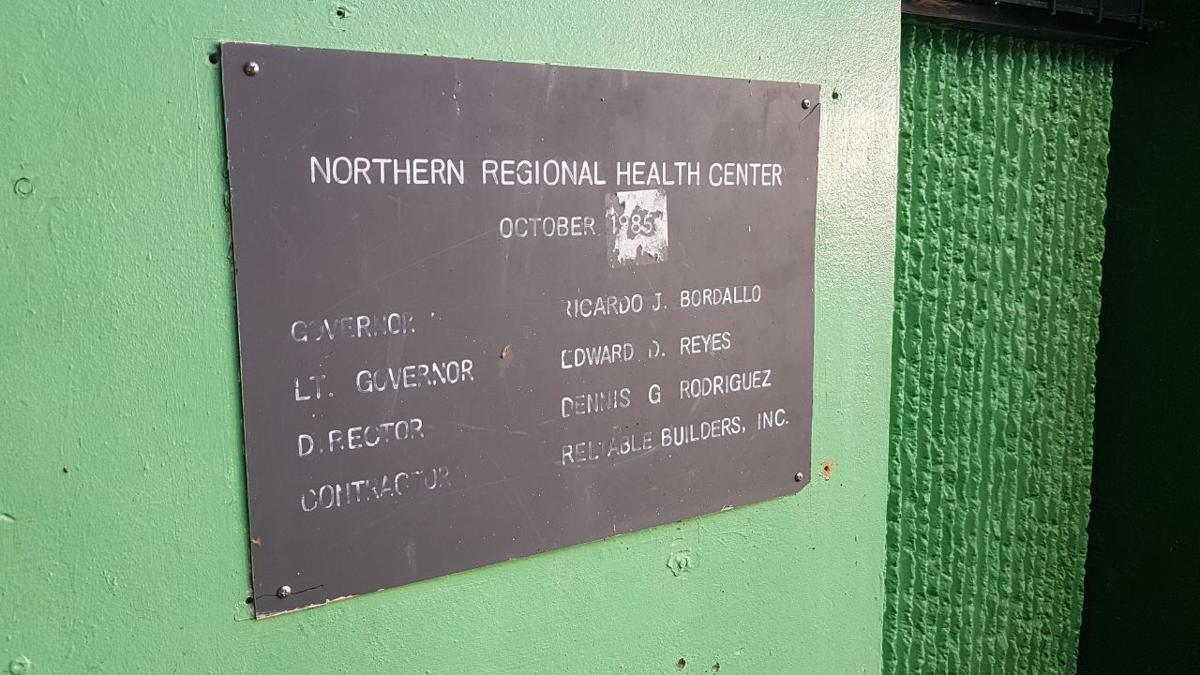 The full potential impact of President Trump's proposed federal spending cuts isn't clear yet, but early estimates show Guam's federally funded safety-net programs for people who can't pay for their own health care or food would suffer if the plan becomes law.
The Department of Public Health and Social Services prepared initial projections based on a 10 to 30 percent reduction scenario stemming from Trump's budget cut proposals for next fiscal year.
"If Mr. Trump's budget were to pass unscathed, we would be devastated," said Director James Gillan of the Department of Public Health and Social Services.
Trump's budget proposal requests a 10 percent increase in military spending next fiscal year alone, by $54 billion, but proposes cuts to Public Health services, education and other vital services.
Based on Public Health's projection, at a 30 percent budget cut for various programs, the department would have to suspend hiring or let go of certain employees paid for with federal funds. The total number of impacted jobs isn't known, but several jobs in each of the department's federally funded programs could be in jeopardy, according to the department's initial review.
Services such as lab testing, immunizations, and prevention of tuberculosis and mosquito-borne illnesses would have to be reduced or canceled as well, according to the department's projections.
Some of Public Health's estimated cuts, based on a 30 percent reduction, include:
• $12 million, from Medicaid;
• $4.2 million from the Medically Indigent Program;
• $2.4 million from the Temporary Assistance for Needy Families; and
• $1.2 million in administrative costs alone, not including the benefits that households receive under the Supplemental Nutrition and Assistance Program office costs.
The president is expected to propose cutting as much as 25 percent of funding for SNAP, commonly called the food stamps program, over 10 years, The Washington Post reported.
Nearly a third of Guam's residents are on food stamps – 55,983 last fiscal year, but the amount has decreased from $113 million in fiscal 2014 to $106.8 million last year, Public Health has previously stated.
Gillan also showed a detailed analysis by the Association of State and Territorial Health Officials that lists nearly three pages of affected programs addressing respiratory diseases, birth defects and developmental disabilities, among other services.
Titled "A New Foundation for American Greatness," Trump's budget proposal would cut Medicaid funding by more than $12 million, reducing the approved fiscal 2018 funds for the program from $40.6 million to just $28.4 million.
At that rate, it's projected that Guam medical providers' participation from the program would decline. This was an issue raised during the department's legislative budget hearing earlier this month.
Budgeting cautiously
The Trump budget cuts proposal should prompt GovGuam to be cautious with planning for how to spend money next financial year, which starts in October, said Speaker Benjamin Cruz.
"At this point, we have literally no idea how much support the Trump budget proposal has in either the House or the Senate," Cruz said. "With so much uncertainty at play, GovGuam must act cautiously throughout the fiscal year 2018 budget process."
Guam Delegate Madeleine Bordallo's office yesterday said Trump also proposes to cut $3 million from annual Compact-impact funding, which helps Guam pay for services to immigrants from the Federated States of Micronesia, Palau and the Marshall Islands.
"President Trump's budget proposal makes his administration's priorities clear and will significantly harm the middle class and those who most need help," she said.
Gillan hasn't lost hope.
"I am hopeful that Gov. (Eddie) Calvo's solid relationship with the president will help leverage help for the territories," Gillan said.